Packers and Movers Kukatpally

Ashoka Packers and Movers in Kukatpally, Hyderabad, is providing shifting solution for 43 years with the professional support team. Our services are topmost in the city compare to other service provider and make every relocation hassle-free in Kukatpally. We serve the customers services with our best support and make every relocation with our experienced team. Our most popular services are home shifting, vehicle transportation, warehousing, industrial goods moving, office relocation from one city to other at the best price. We have several branches across the country and our
Professional Packing Team
performing well in household goods shifting, vehicle shifting safe and secure. All the consignments deliver at the customer doorstep on time with the best relocation process.
Most of the transporting companies provide extensive shifting solution under professional take care. Trained packing team crew know the exact way of packing goods with the best quality of packing materials. The packing team takes everything like kitchenware and crockery items. All the electronics and furniture are wrapped with the plastic bubbles and support properly till the delivery. We provide ultimate support during every shifting and make relocation hassle-free with our professional support.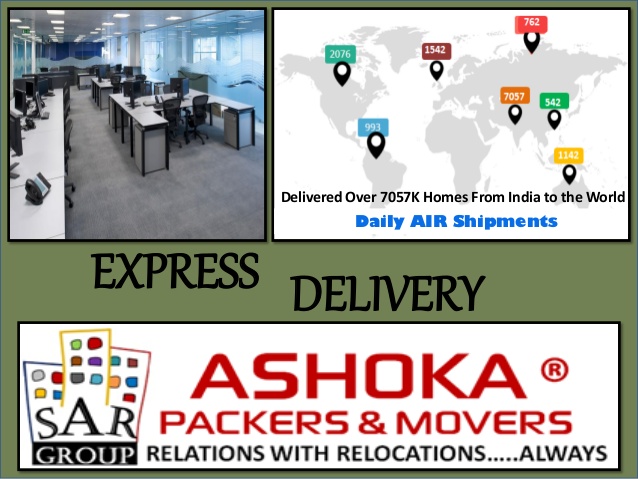 Ultimate Shifting Support

Our services are popular in the city and hired by our valuable customer on daily basis, they use our services again and again for stress-free shifting. We focus on clients satisfaction with our unique support in packing, loading, unloading and transporting goods as per clients need. With proper planning, we follow the relocation process and take care each one item till the delivery, our team packed all the goods with proper care and
Best Packing Materials
like wrapping sheets, cardboard boxes, cartoons, padding stuff and blankets and rubber pads for stress-free goods supply at the doorstep of clients location. We never compromise on quality work during packing, moving, unloading and transporting the household well. We assure our customers for secure shifting and on-time delivery as per clients need.
Our team properly loaded all the goods with the latest technologies based loading equipment. They did all the work nicely and provide ultimate support for the hassle-free movement. In Hyderabad, our shifting services are popular and people trust our packing team, they hand over their household goods and several precious items to our packing team, they make every relocation perfect and damage free.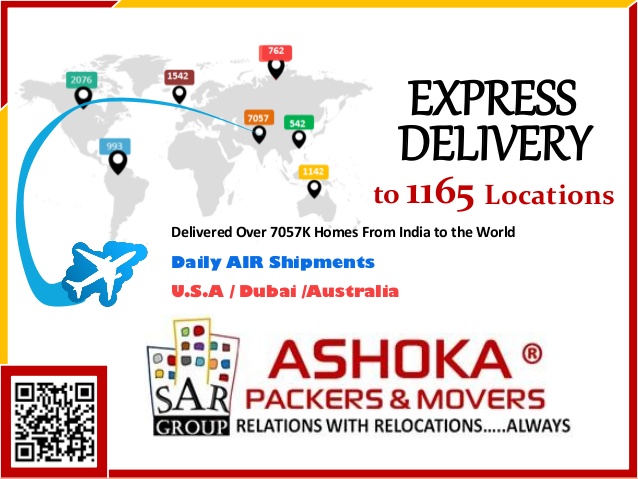 Make your Relocation Perfect with Ashoka Packers and Movers
Our team is using the best packing materials for the consignments packing and every packet prepared properly under professional supervision. We have experienced support team who take all the shifting process and prepare perfect packing, loading & unloading, transporting and unloading plan. With the
Effective Shifting Plan
, we have shifted more than one clients from one city to other safe and secure. Our professional shifting solution popular across the Hyderabad and nation, our team apply the best way and meet the international level packing process for the stress-free relocation. We are also trusted our team and their work because every clients have given us positive feedback about out shifting team.
Hassle Free Relocation with Ashoka Packers and Movers

When a client selects our services, we follow the few procedures for better service at the affordable price. Our experienced team members visit the clients home and review all the shifting consignments and provide them effective shifting quotation according to customer financial budget. Our team assures them best support and
Hassle-Free Relocation
service under the better supervision. We make the proper shifting plan as per household items and provide the best packing materials for better packing support. All the packing process did step by step to make every packet safe and secure for the hassle free delivery. The precious items manage with the plastic bubbles and cartoons with raw materials to protect them. We take care your valuable items at own risk and make every shifting perfect with professional support.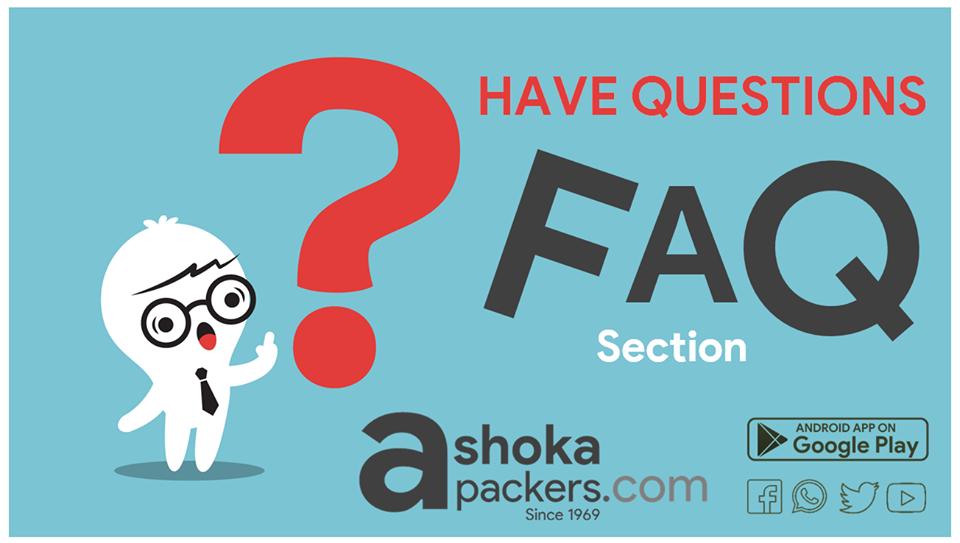 Our Valuable Services in Hyderabad

All the goods cover the insurance service and fulfill all the value of the consignments if goods are damaged unfortunately during transportation. Our every relocation covers the consignments insurance and make the customers relocation hassle-free with the utmost care from during transportation. The shifting services from Kukatpally to anywhere across India for the relocation of household goods safe, easily and on time.
We fulfill all the requirements of our valuable clients and make their shifting 100% safe with our professional support. The customer can hire us anytime for the better solution at the affordable price and better support for household goods shifting, industrial goods and vehicles from one city to other with proper security.
Our team perform
Best Shifting Solution
with quality work and make every relocation reliable and comfortable with experienced professionals.