Ashoka Packers and Movers in Hyderabad
Ashoka Packers and Movers in Hyderabad is the most consistently ranked company and has delivered over 56,000 homes all over India. The services provided by us include
Safest Packing
of the household, Loading of the Goods, Unloading of the home items with utmost safety, Transportation of household as quickly as possible with the time-bound delivery system. We at
Ashoka Packers and Movers
also make sure of the insurance of the goods of the customer and ensure that the process of packing and moving is carried out in the safest of the manners.
Hyderabad is the place of youth and inspiration. Their thousands of people reside from across the country with various ambitions. They make their career with the education, jobs and placements, business and many more. They travel here across the country and globe. People wish to shift their goods from one place to other with the various reasons. They need the goods should be
Shift Safe and Secure
their new location. For the better shifting solution, they search online service provider according to their consignments. There are many packers and movers in Hyderabad, provide various types of services like household goods shifting, industrial goods moving, office shifting and vehicle transporting. For the better shifting support in Hyderabad hire
Ashoka Packers and Movers
, provider utmost care and hassle-free relocation across the country with the professional team.
As the growth and development are increasing, day by day the employment opportunities, Educational Facilities, Business Services, etc are also increasing and this makes people move from their old cities and towns to new places for fulfilling basic needs. Here comes the need of
Packing and Moving to Hyderabad
, when people migrate to new places. They move with a very conscious approach about their belongings and never want to lose them, they schedule their shifting with professional and best service providers in Hyderabad because packing and moving is not an easy task to be done by a common man, it required expert and skillful professionals for
Relocation in Hyderabad or Globally.
Hyderabad has become one of the cities which is it the hub of India after Bangalore and the city infrastructure has reached new levels and so do the needs of people, as thousands of people are
Moving to Hyderabad
with an aspect to growing in the perspective careers. Ashoka Packers and movers have the highest customer satisfaction rate @ 93%, which is the best in Hyderabad by any movers and packers company. We have a total overall customer satisfaction rate all over India at 89%. We strive to achieve total customer Happiness at all the packers and movers services provided.
We Believe in? Relations with Relocations...Always? with which we have worked towards providing the best solution to customers nationwide. Established in 1969, we have proved that
Packing and Moving
is a matter of expertise and household should be handled with utmost care to avoid Damages.
We were a professional packing and moving company look to serve tailor-made relocations to all our customers,
Ashoka Packers and Movers in Hyderabad
equip 12 vehicles for local transit and have 4 dedicated teams to deal with all types of needs such as packing and moving, loading and unloading, Storage and Escort vehicle and goods. Ashoka Packers and Movers Hyderabad is among the top three companies in Hyderabad due to its vast Delivery Network and 24/7 Customer Support. We at Ashoka Packers and Movers believe in C3 (Customized Care for the Customer) which has helped us in
Providing Hassle-Free
quality services to over 75 thousand People in Hyderabad only.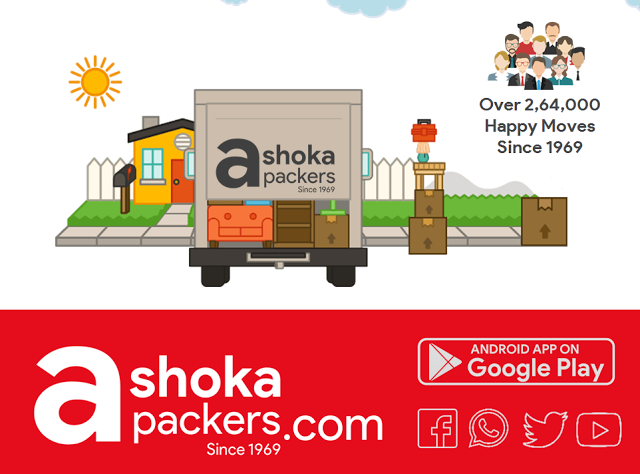 Ashoka Packers and Movers have their Corporate Office at the prestigious Mahatma Gandhi Road and cater the services in all the areas in Hyderabad for local and intercity relocations.
Needs of Packers and Movers in Madhapur
have increased so drastically that near about 400-600 relocations are carried out in this area and nearby locations.
We Deliver services in 1165 locations in India and have the
Highest Quality of Packing
standards when compared to other packers and movers in the country. We have Tailor Made Services like ?8-Hour Packing Solution?, Online Payment Solutions, Urgent Relocation Service, 15 Minute Online Shift Process etc for providing the customers with the best experience.
Ashoka Packers and Movers Hyderabad
Services concentrate on safety and security of customer's goods either when packing, moving, loading, unloading or warehousing. Our care for the goods is always 100% as we understand the emotional value of the goods for the customers and ensure a hassle-free shifting and time-bound delivery of goods at the destination.
Ashoka Packers and Movers Hyderabad is the most esteemed and recommended companies all over India. Our services are a complete solution for all your relocation problems. We are a
Reliable Company
and ensure you hassle-free delivery of your belongings in less time.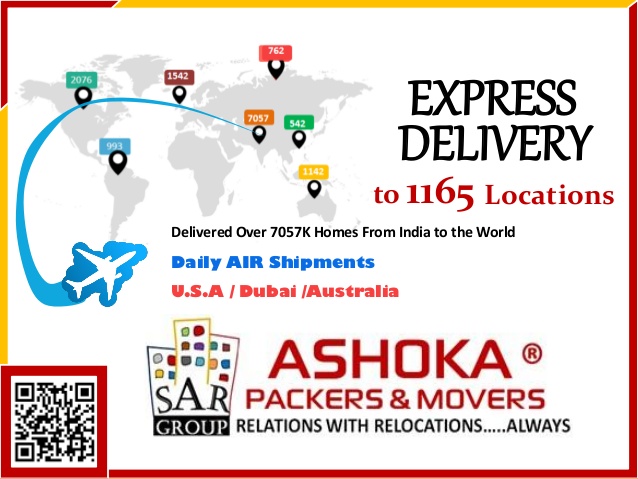 Trusted Shifting Services

Ashoka Packers and movers are one of the excellent service providers in the Hyderabad, take the clients assistance and make every relocation perfect with their professional support. We manage our shifting work with our experienced professional team, they have professional experience in the packing and moving various items from one city to other. We reduce your problems and make relocation perfect with our
Professional Support
. We complete the perfect shifting deal when the clients contact us the first time and provide them the valuable option with our stress-free relocation. With our best shifting process like packing, loading, unloading and transporting goods properly. All the work was done very carefully with our professional team, they categorized the goods and packed each one with genuine packing materials and make perfect packets for relocation.
Quality Packing Process

We provide hassle-free relocation and quick shifting solution with every relocation. Our services are popular in Hyderabad, provide office relocation, house shifting, furniture shifting, vehicle shifting, pet relocation, commercial goods shifting, warehouse goods shifting, climate controlled storage services. Ashoka Packers and Movers is an
Affordable House Shifting
service in Hyderabad. Our team easily pick household consignments and make it reliable and hassle-free for the clients. We want to create the smile on customers face with our professional shifting work and make the whole process comfortable for the customers. We have several interconnected network team they make the shifting process perfect and deliver on-time as per clients need. You can easily find us at nearest location and provide you perfect solution with our
Experienced Support
team. Our transporting team use Google Maps for the better-transporting services and fulfill the delivery commitment to make it on-time at the clients doorstep.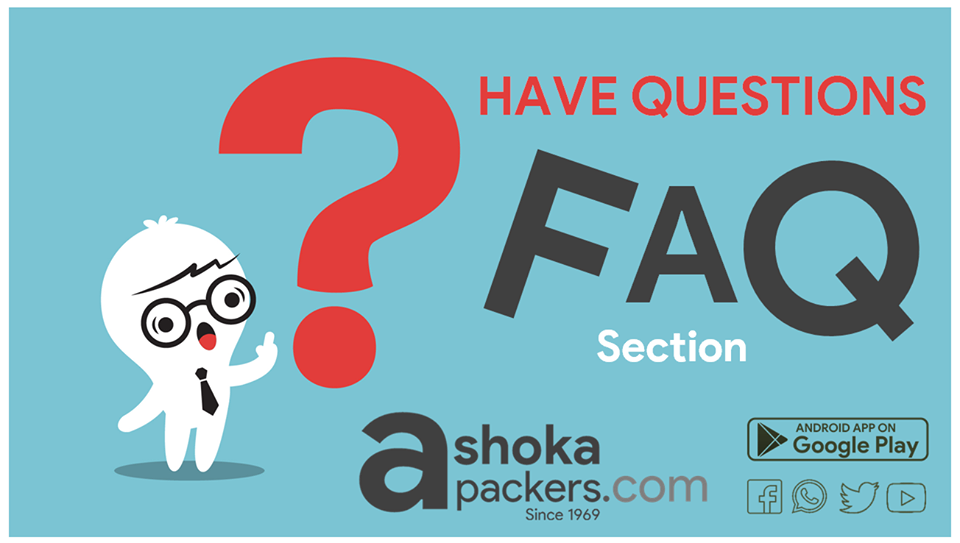 Our Utmost Care During Relocation

Our perfect relocation services are easy and comfortable for everyone in Hyderabad, we take care of our valuable clients assistance and make it perfect for our better support. Everything was done very carefully and make perfect with utmost care. Our professional team take care of the clients assistance and provide them a perfect solution across the country. You can hire our trusted relocation services at the reasonable cost. We provide your
Quality Shifting Solution
and safe and secure goods delivery at your doorstep.
Ashoka Packers and Movers

309, kabra Complex, M.G.Road, Secunderabad ,
Hyderabad , Telangana 500003 , India