Packers and Movers in Ghaziabad
Ashoka Packers and Movers in Ghaziabad is the most consistently ranked company and has delivered over 30,000 homes in Ghaziabad. The moving and packing services provided by us include packing of the household goods safely, Loading and Unloading of the goods without any damages, and the delivery of goods on time. We at,
Ashoka Packers and Movers
also provide the insurance facility of the household goods that make your consignments secured and assured the hassle-free transportation with our professional team. We apply the perfect process of packing and moving which done systematically by our professional and door to door services done by our team members. They are well experienced in household goods, industrial goods, and vehicle transportation. All the work is done properly for the hassle-free movements across the nation. We assure our customers for the hassle free packing and moving.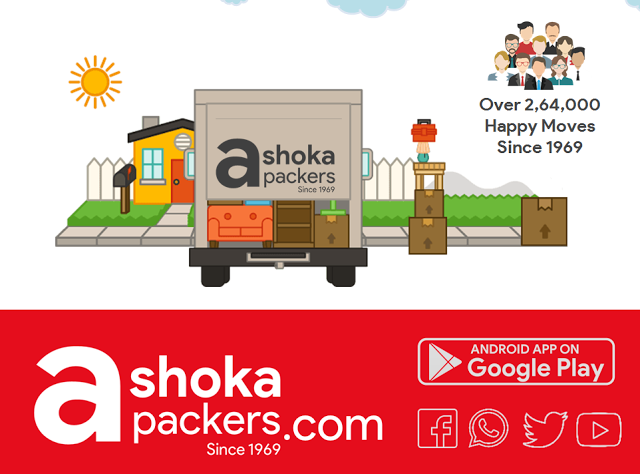 Nowadays Ghaziabad has become one of the popular cities of Delhi NCR, as many people are moving to various cities from Ghaziabad and some are shifting from other cities to Ghaziabad also, so do the need of packers and movers is increasing in Ghaziabad. We provide the perfect shifting solution with the best moving equipment and take care till the delivery. Ashoka Packers and movers have the highest customer satisfaction rate @ 92%, which is good as per the city of Ghaziabad. Ashoka Packers and movers have a total overall customer satisfaction rate all over India at 89%. We strive to achieve total customer happiness at all the mentioned branches of Ashoka packers and movers. Our experienced team has perfect shifting plan for hassle-free movement, they believe in the
Perfect Packing Process
when the packing process is done carefully they damage chances reduce during transportation. Every shifting moment is important for us and provides the perfect way for a better response.
We believe in safe and secure relations and on-time delivery. Each process is done very carefully with our team with which we have worked towards providing the best packing and moving service to customers all over India. Ashoka Packers and Movers is established in 1969, and we have proved that
Packing and Moving
is a matter of expertise and household should be handled with care to avoid damages. Our team understand the value of consignments and provide perfect support for the hassle-free movement and make every relocation damage free.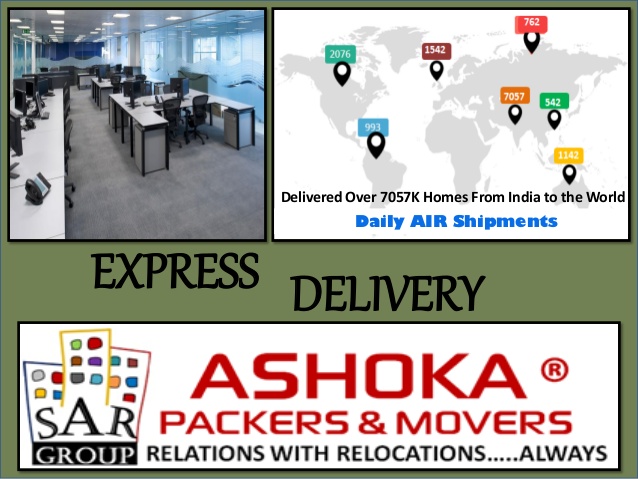 Ghaziabad Office of
Ashoka Packers and Movers
is situated at Vaishali. The need for packers and movers in the surroundings of Ghaziabad has increased very much. Every relocation did under professional take and we delivered the transit on-time at the customers doorstep. Our professional team properly relocate all the goods and create an excellent relation between the company and customers.
We deliver packing and moving services in 1165 locations in India. We offer the highest quality of packing when compared to other companies in India.