Ashoka Packers and Movers Customer Review & Feedback
Check out what our lovely customers say about us.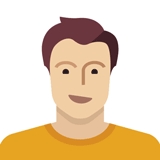 Ajay Bareliya

NTPC Manager

2019-04-11 13:47:41
I engaged them with a commitment to deliver within 4-6 days at destination but they load all household item and made full payment to their account after that he stored all household item to their warehouse and after 11 days till, they did not book transporter till date and on asking said that he is searching vehicle for delivery. On phone , no update is given and him all contact no are dead.