Hire a Professional Packers and Movers Company for Local Shifting
Looking to shift your house into the city? Well, there must be a lot of stuff lying in your home that has to be transported to your destination without any damages. Moving items on your own are not only annoying but a risky affair. You don't want to lose your valuable items, but you will if you don't entrust the job of local shifting to a
Professional Packers and Movers Company
.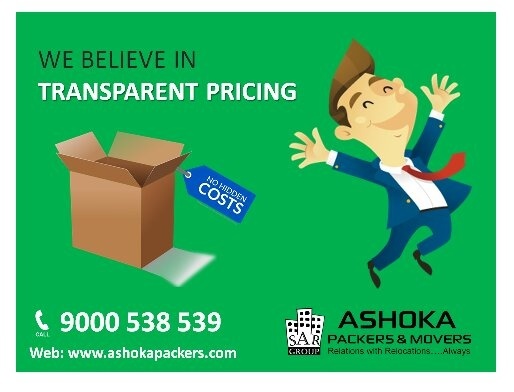 What is local shifting?
A local shifting is a process in which household items are shifted within 30 kilometers from the origin to the final destination. A lot of people in Bangalore choose to hire local shifting services for various reasons.
Of course, being inexperienced without any knowledge pertaining to
Packing and Moving
your goods to the new location will do you no good. This is because you never know when you might end up causing damage to your valuables and other possessions. Thus, hiring a professional company will be the safest bet.
Working with a pro will be the most feasible decision you'll make because they provide superior quality local shifting services at competitive rates. They have a team of professionals who're aware of processes like packing, loading, moving, unloading and unpacking.
Want a professional packers and movers company for local shifting?
Look no further than
Ashoka Packers and Movers
- a well-established and professionally managed packers and movers company for local shifting. We have been providing unmatched services pan India for more than 4 decades.
In existence since 1969, we take immense pride in being the 1st packing and moving company in India serving customers with superior quality services. We come equipped with modern facilities and implement the up-to-date technology while carrying out any shifting process.
Our experienced professionals leave no stone unturned in making your local shifting a grand success. The services provided don't cost an arm and a leg and we give assurance that all of your goods and other belongings will be delivered to your new destination with utmost safety.
Why should you hire Ashoka Packers and Movers for local shifting?
There's nothing that we cannot do when it comes to making local shifting an easier affair for our customers. We have the latest technology and different vehicles that make the moving process uncomplicated. Other than ensuring you
Quick and Safe Transportation
of your household items, we offer you the following benefits.
Lowest possible transit time
Guaranteed timely delivery
In-house warehousing
Large fleet of containerized vehicles
Branches and network across the globe
Timely settlement of claims, if any
Customer care cell at every branch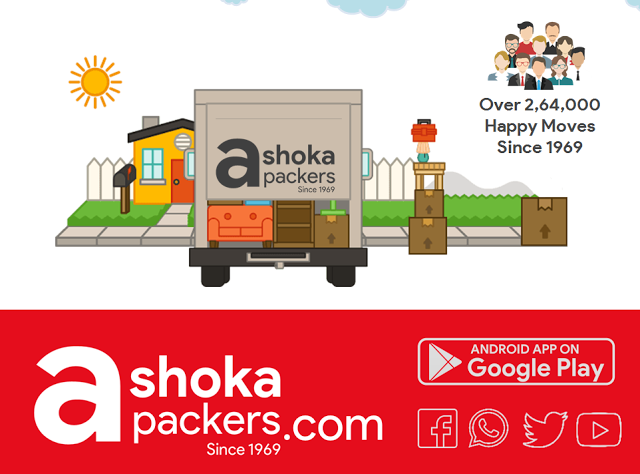 With a plethora of movers and packers companies out there, you may have a hard time selecting the best name in the industry. You may not get your head to decide which one of all of them you should rely on. Considering this, you must think about the credibility and efficiency of these companies.
However, when you finally hire
Reputable Packers and Movers
for local shifting, you would not have to worry about anything. It's crucial that you pay attention while putting your trust in the packers and movers company that will be responsible for delivering your valuable items and other belongings.